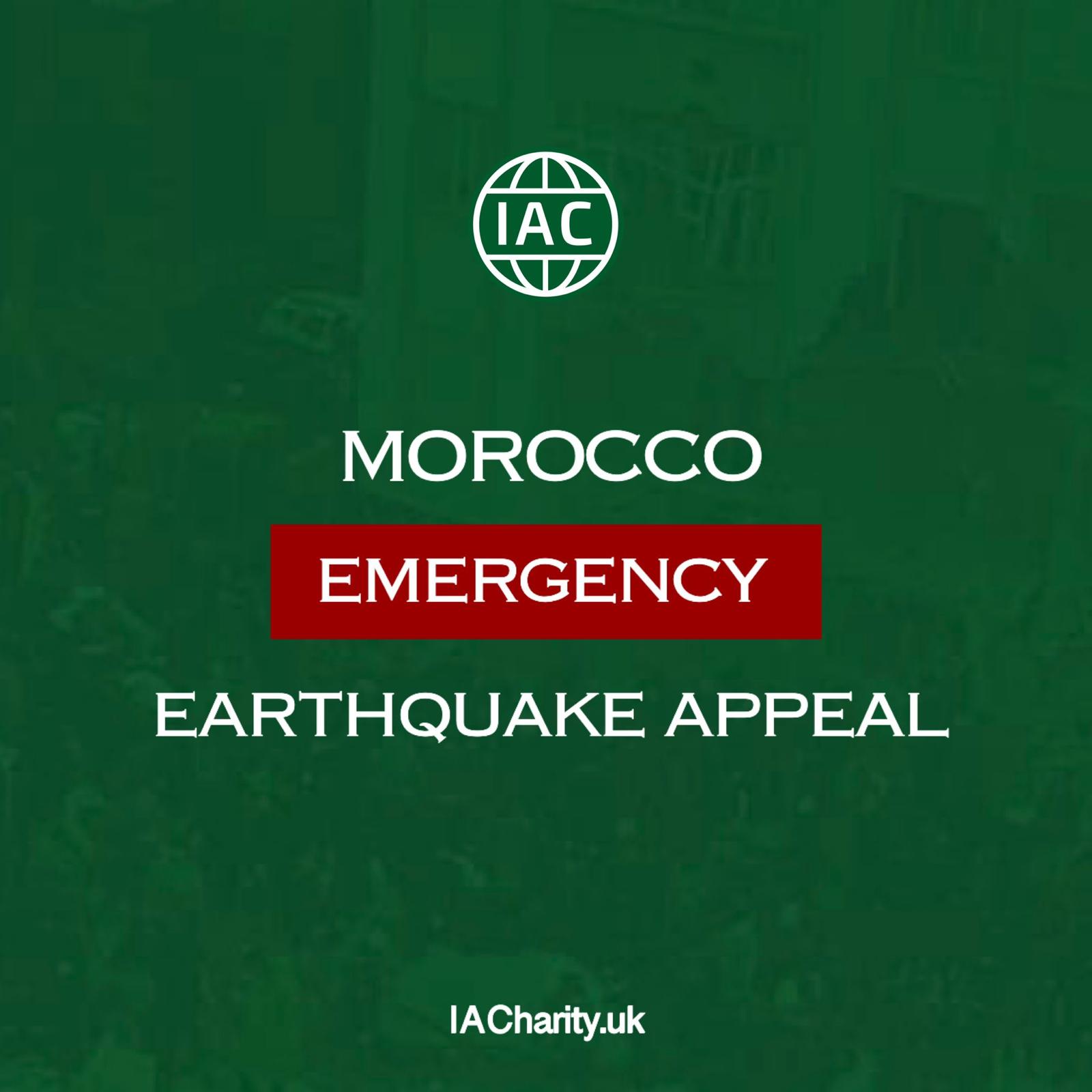 — YOU CAN DONATE YOUR ZAKAT TO THIS CAMPAIGN —
Ahsan & Faiza
MOROCCO EARTHQUAKE APPEAL
Around 11pm on the night of Friday 8th September a large 6.8 magnitude earthquake hit Morocco, about 44 miles south-west of Marrakesh, while people were asleep.
The death toll is already over 2,000 men, women and children.
Please help us to assist as many as we can by donating today!
DONATIONS WALL
Mariam Hussain
Ahsan & Faiza
Amount Donated
£30.63
Shanaz Khan
Ahsan & Faiza
Amount Donated
£30.00
Shanaz Khan
Ahsan & Faiza
Amount Donated
£20.00
Anonymous
Ahsan & Faiza
Amount Donated
£50.91
Zahira Ahmed
Ahsan & Faiza
Amount Donated
£50.00
Anonymous
Ahsan & Faiza
Amount Donated
£100.00
Anonymous
Ahsan & Faiza
Amount Donated
£50.91
Ishrat Parveen
Ahsan & Faiza
Amount Donated
£152.33
Anonymous
Ahsan & Faiza
Amount Donated
£33.00
Anonymous
Ahsan & Faiza
Amount Donated
£19.47
Anonymous
Ahsan & Faiza
Amount Donated
£500.00
Anonymous
Ahsan & Faiza
Amount Donated
£50.00