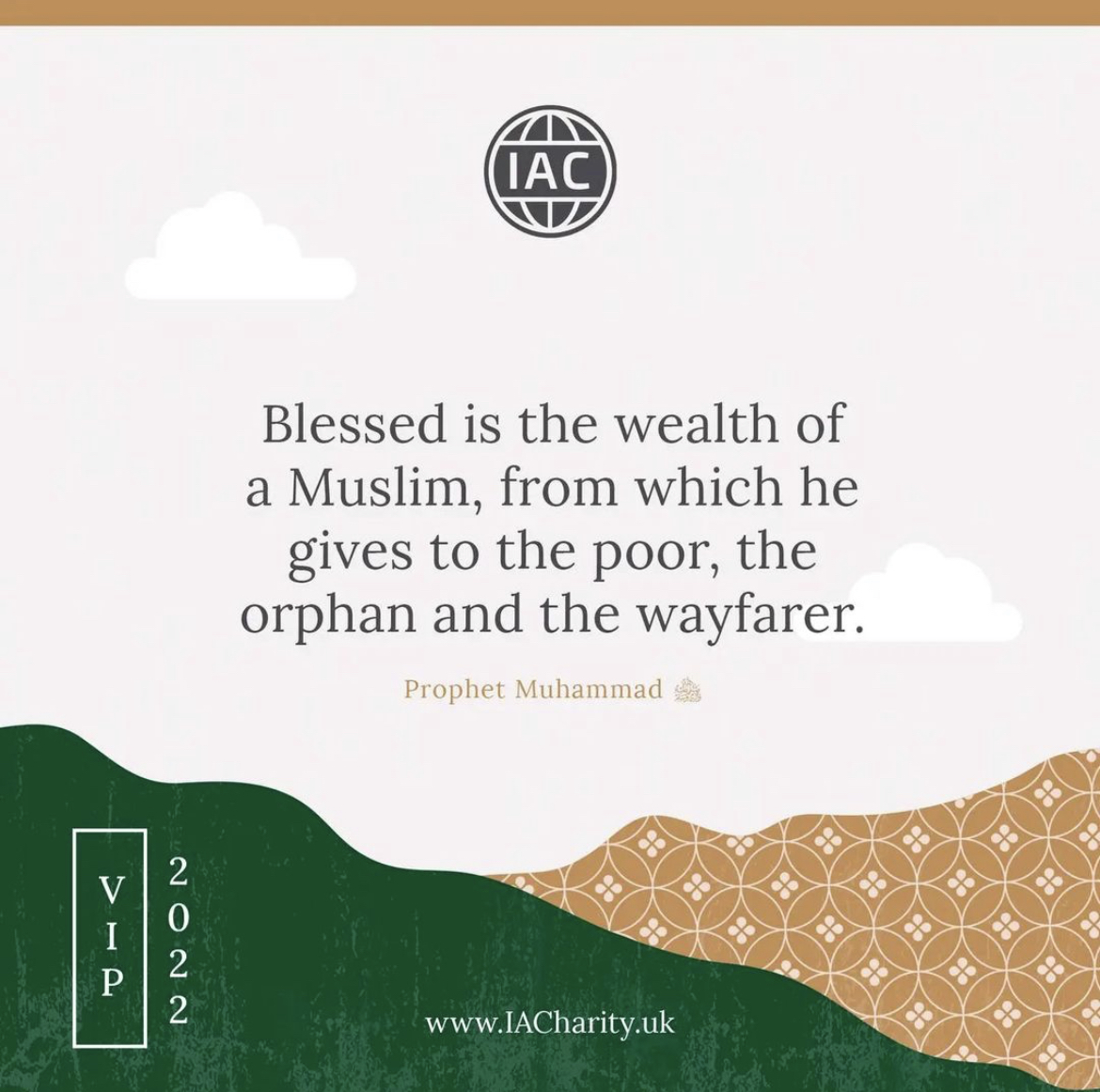 — YOU CAN DONATE YOUR ZAKAT TO THIS CAMPAIGN —
Aishah Wahid
ORPHANS APPEAL
Asalaamu alaikum and Ramadan Mubarak to you and your loved ones,
Once again I have chosen to fundraise for IAC's Orphan appeal.
"I and the person who looks after an orphan and provides for him, will be in Paradise like this"
(putting his index and middle finger together)
– Sahih al Bukhari
International Aid Charity is working with hundreds of orphans living in Turkey and Jordan and helping to provide food, shelter, social clubs, outings and Islamic & Qur'an studies.
Please donate your sadaqah and zakat and help me to reach my goal for this noble cause.
"Give charity without delay, for it stands in the way of calamity." Al-Tirmidhi
DONATIONS WALL
Anonymous
Aishah Wahid
Amount Donated
£30.00
Anonymous
Aishah Wahid
Amount Donated
£100.00
Amjid Raja
Aishah Wahid
Amount Donated
£124.00
Aishah Wahid
Aishah Wahid
Amount Donated
£200.00
Anonymous
Aishah Wahid
Amount Donated
£5.00
Anonymous
Aishah Wahid
Amount Donated
£20.49
Anonymous
Aishah Wahid
Amount Donated
£50.00
Anonymous
Aishah Wahid
Amount Donated
£100.00
Anonymous
Aishah Wahid
Amount Donated
£50.00
Farah Mahmood
Aishah Wahid
Amount Donated
£100.00
Anonymous
Aishah Wahid
Amount Donated
£30.00
Anonymous
Aishah Wahid
Amount Donated
£30.00