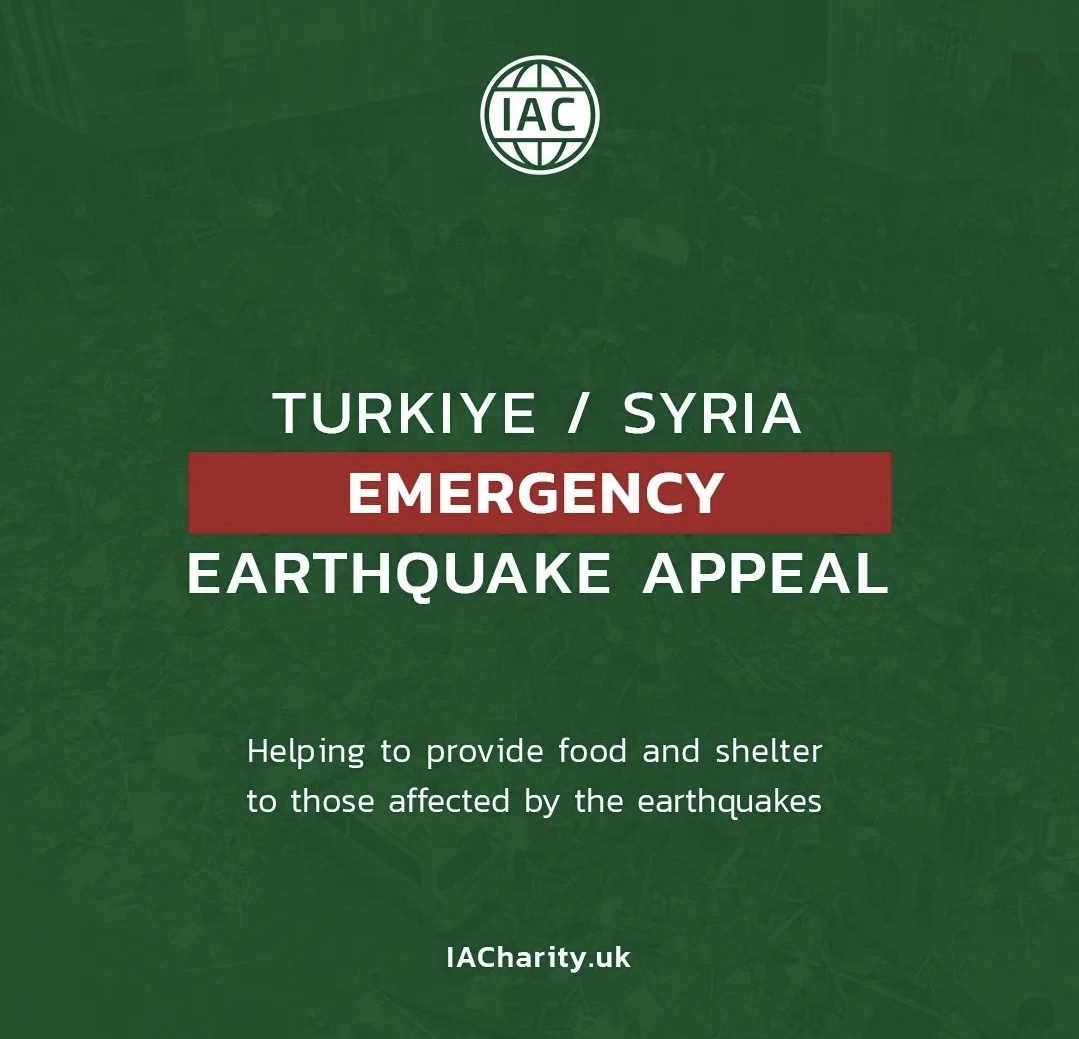 — YOU CAN DONATE YOUR ZAKAT TO THIS CAMPAIGN —
Alesha Islam
TURKIYE – SYRIA EARTHQUAKE APPEAL
After the devastating earthquakes that the poor people of Türkiye & Syria have suffered, we want to try and raise as much as possible to help with the emergency situation they are now stuck in.
We are all giving as much as we can during the difficult Financial Climate we are currently in.
Clothes have been donated and now we really need to try and get aid to those who really need it most.
With Ramadan rapidly approaching too it is essential we help the ummah.
DONATIONS WALL
Anonymous
Alesha Islam
Amount Donated
£1,083.63
Anonymous
Alesha Islam
Amount Donated
£5.00
Anonymous
Alesha Islam
Amount Donated
£20.00
Anonymous
Alesha Islam
Amount Donated
£30.00
Anonymous
Alesha Islam
Amount Donated
£70.00
Anonymous
Alesha Islam
Amount Donated
£25.00
Anonymous
Alesha Islam
Amount Donated
£20.49
Anonymous
Alesha Islam
Amount Donated
£50.00