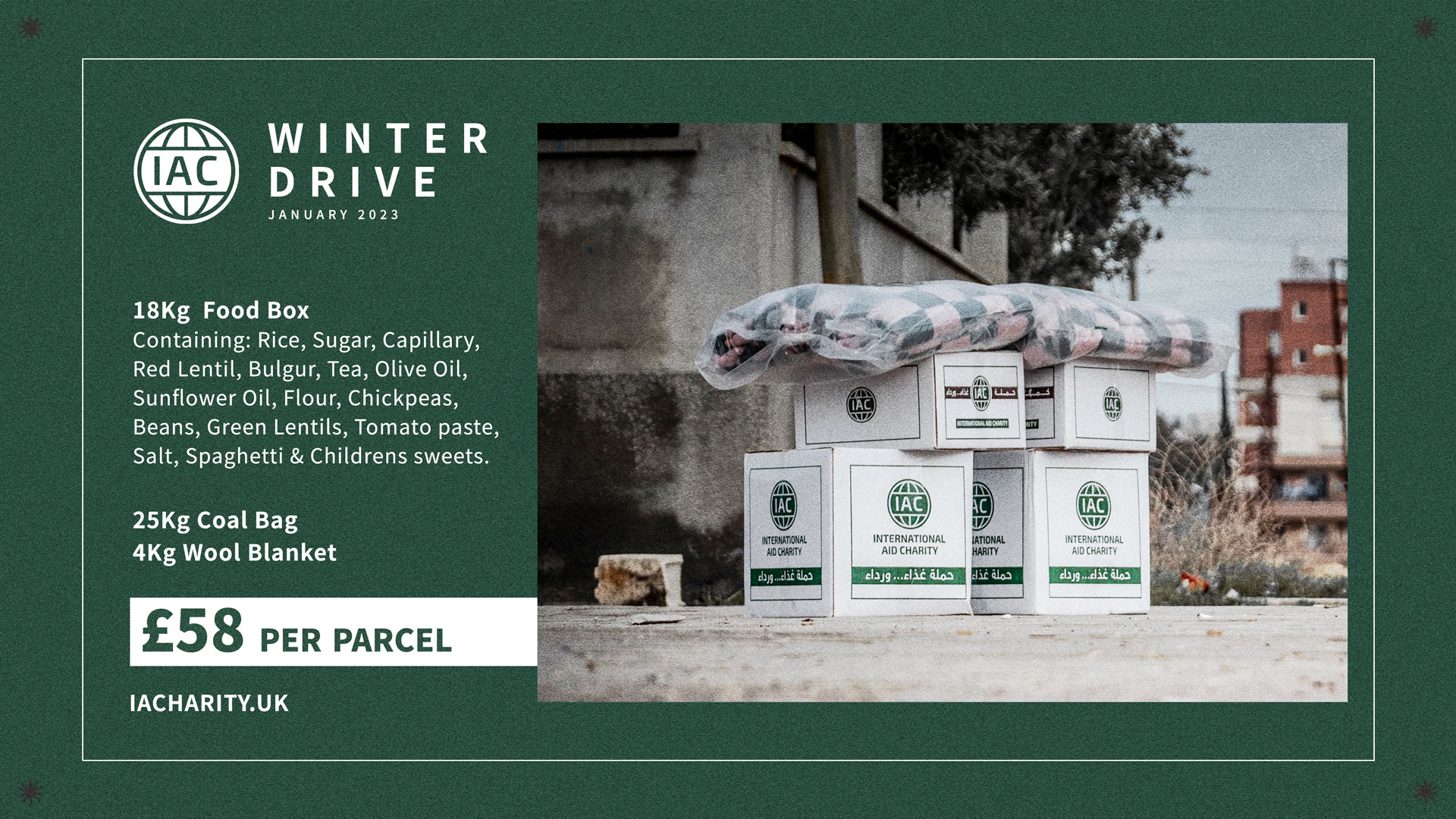 — YOU CAN DONATE YOUR ZAKAT TO THIS CAMPAIGN —
Amrin Razak
Your country is United States so currency auto changed to US Dollars
VIP WINTER DRIVE – JAN 2023
Hello /Salaams
Peace & Blessings Be Upon You! So it's that time of year where I need your support to collect funds for The Syrian families at the Turkey border.
Please support for a food box and other essentials this winter. The aid will be delivered in the first week of January 2023.
Any amount is all really helpful and used where it needs to be.
We Thank You in advance for your kind donations and intentions to support our charity and our families at the borders.
Jazak'Allah Khayran
Kind Regards
Amrin x
DONATIONS WALL
Bibi Hazmay Toorabally
£232.00