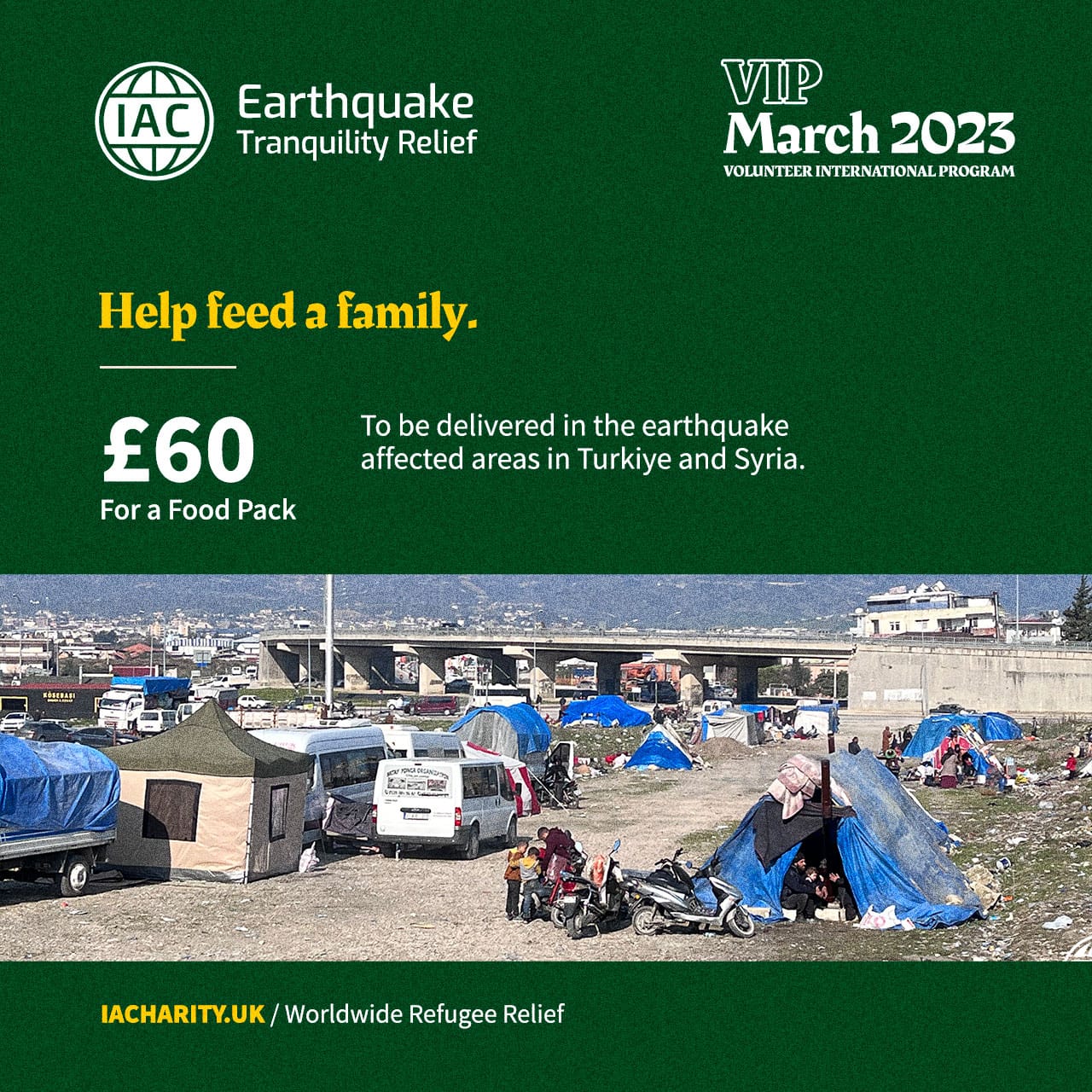 — YOU CAN DONATE YOUR ZAKAT TO THIS CAMPAIGN —
Kesser Shazad
TURKIYE – SYRIA EARTHQUAKE APPEAL
Assalaam u 'alaikum warahmatullah
As you all know the devastating Earthquake in Turkiye and Syria has taken thousands of lives, broken thousands of homes and countless have lost everything they had.
Many of our own ground team have been badly affected themselves and so this appeal is very much for a disaster that has hit very family in the region.
We've been in contact with one of our lAC team members who shared that her friends and neighbours have left their families under crumbled buildings with no way to get them out.
The hospital in Reyhanli has been completely destroyed and unable to provide medical attention to those that are injured.
Our photographer/videographer who never disappoints in covering our work to share with our donors, has lost his brother and his nephew.
The team that left their families for weeks to deliver aid just three weeks ago to over 17,000 refugees are themselves now part of the thousands in need as well.

We are aiming to provide shelter, food, water, medical aid, blankets, dry clothes, and anything that becomes a need.
We urgently appeal to your kindness and generosity to help us provide this aid and support to these earthquake victims.
Any amount will make a huge difference in their lives. No matter how big or small, every penny will make a difference!
DONATIONS WALL
Humah Riaz
Kesser Shazad
Amount Donated
£304.46
Anonymous
Kesser Shazad
Amount Donated
£203.04
Sonia Shazad
Kesser Shazad
Amount Donated
£300.00
Anonymous
Kesser Shazad
Amount Donated
£203.04
Basharat Ali
Kesser Shazad
Amount Donated
£121.91
Anonymous
Kesser Shazad
Amount Donated
£61.05
Mohsin Patel
Kesser Shazad
Amount Donated
£60.00
Q & A Barbers
Kesser Shazad
Amount Donated
£100.00
Anonymous
Kesser Shazad
Amount Donated
£230.00
Anonymous
Kesser Shazad
Amount Donated
£50.00
Anonymous
Kesser Shazad
Amount Donated
£120.00
AI Catering
Kesser Shazad
Amount Donated
£100.00