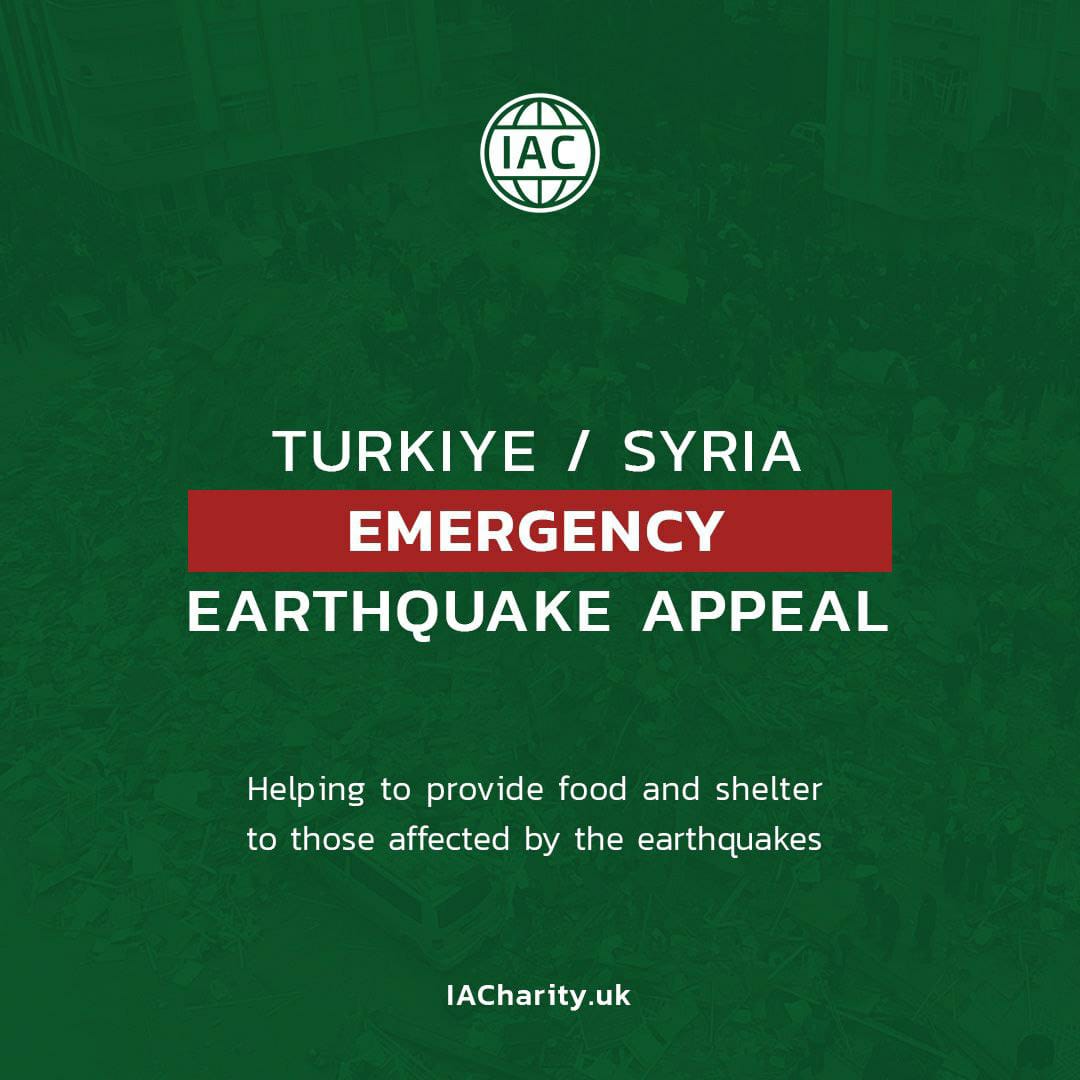 — YOU CAN DONATE YOUR ZAKAT TO THIS CAMPAIGN —
Maria Robina
TURKIYE – SYRIA EARTHQUAKE APPEAL
EMERGENCY HELP NEEDED:
Update: In the next couple of days, IAC will be dispatching the first team of volunteers from the US and the UK to help with the current situation. Please email us at fundraising@iacharity.uk if you're interested in on-site volunteering and we will get you information as it becomes available. In the meantime, we cannot show up empty-handed, please create a fundraising page and start sharing with your entire network.
Alhamdulillah we have found our ground team in Turkey all safe! But their work as well as ours now begins.
We are mobilising an initial team to the grounds to assess the situation in how we can get the proper aid to those that need it.
We need to continue to raise funds to provide funds for:
– Emergency Aid Kits
– Food Items
– Blankets
– Temporary Shelter
– Clothing
– Hygiene Products
– Baby Items and Formula
We urgently appeal to your kindness and generosity to help us provide this aid and support to these earthquake victims. Any amount will make a huge difference in the lives of these people who have lost everything.
The Messenger of Allah ﷺ said, "The parable of the believers in their affection, mercy, and compassion for each other is that of a body. When any limb aches, the whole body reacts with sleeplessness and fever."
Ṣaḥīḥ al-Bukhārī 6011, Ṣaḥīḥ Muslim 2586
Please donate NOW!
DONATIONS WALL