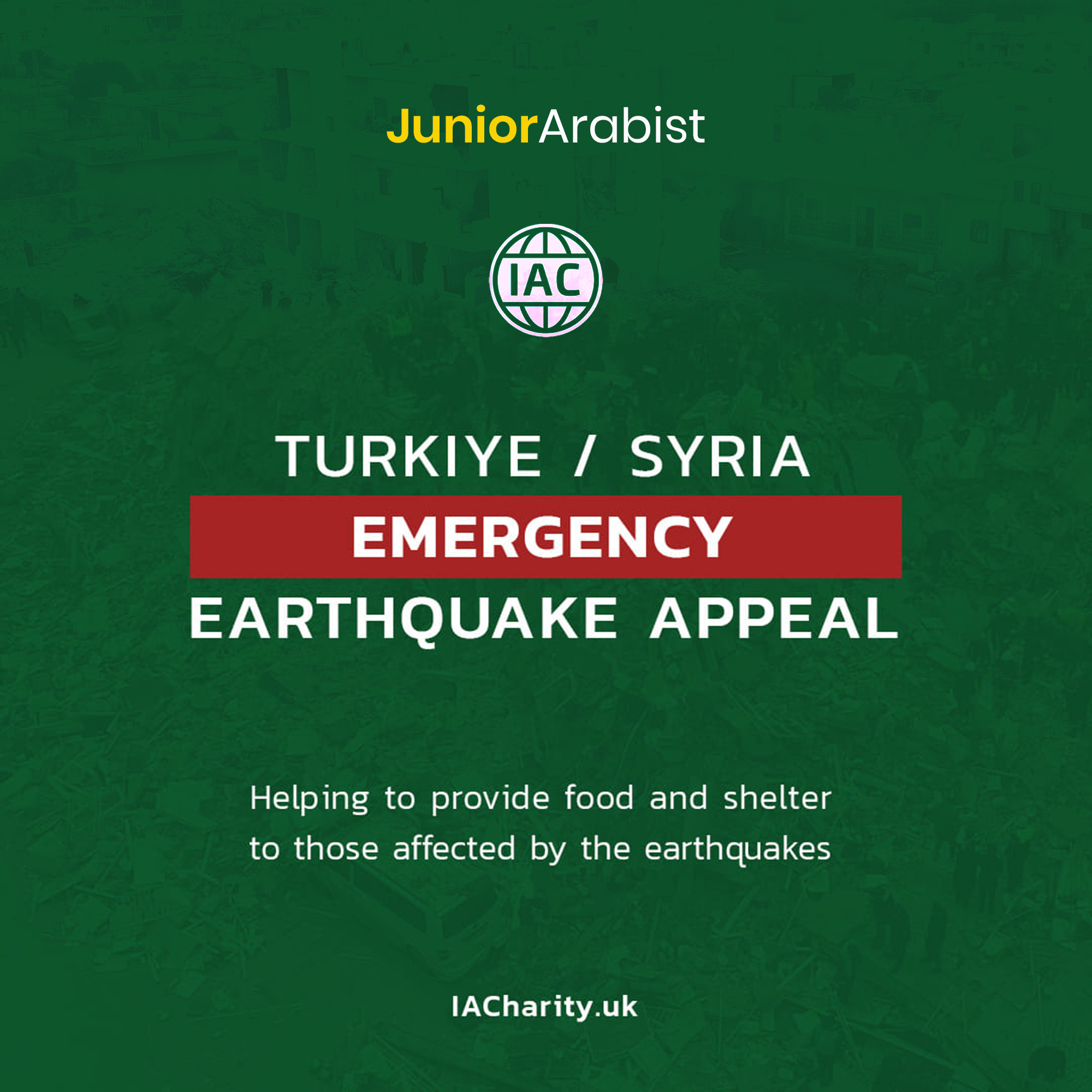 — YOU CAN DONATE YOUR ZAKAT TO THIS CAMPAIGN —
Nosheen Mirza
TURKIYE – SYRIA EARTHQUAKE APPEAL
Assalamu Alaikum everyone,We have all seen in the media, the heartbreaking images and videos of those affected by the recent earthquake. So many have lost their loved ones and their homes.
IAC are currently on the ground distributing aid to the victims of the earthquake. Please donate today and make a difference.
Your generous donations will help ensure that vital aid is delivered to those affected by the earthquake.
May Allah bless you all.
DONATIONS WALL
Shahida Karim
Nosheen Mirza
Amount Donated
£121.00
Shahida Karim
Nosheen Mirza
Amount Donated
£20.00
Anonymous
Nosheen Mirza
Amount Donated
£20.00
Anonymous
Nosheen Mirza
Amount Donated
£10.34
Anonymous
Nosheen Mirza
Amount Donated
£5.27
Anonymous
Nosheen Mirza
Amount Donated
£60.00
Anonymous
Nosheen Mirza
Amount Donated
£5.00
Anonymous
Nosheen Mirza
Amount Donated
£10.34
Ayesha Malik
Nosheen Mirza
Amount Donated
£50.91
Anonymous
Nosheen Mirza
Amount Donated
£50.91
Anonymous
Nosheen Mirza
Amount Donated
£50.91
Faraz Mirza
Nosheen Mirza
Amount Donated
£50.00