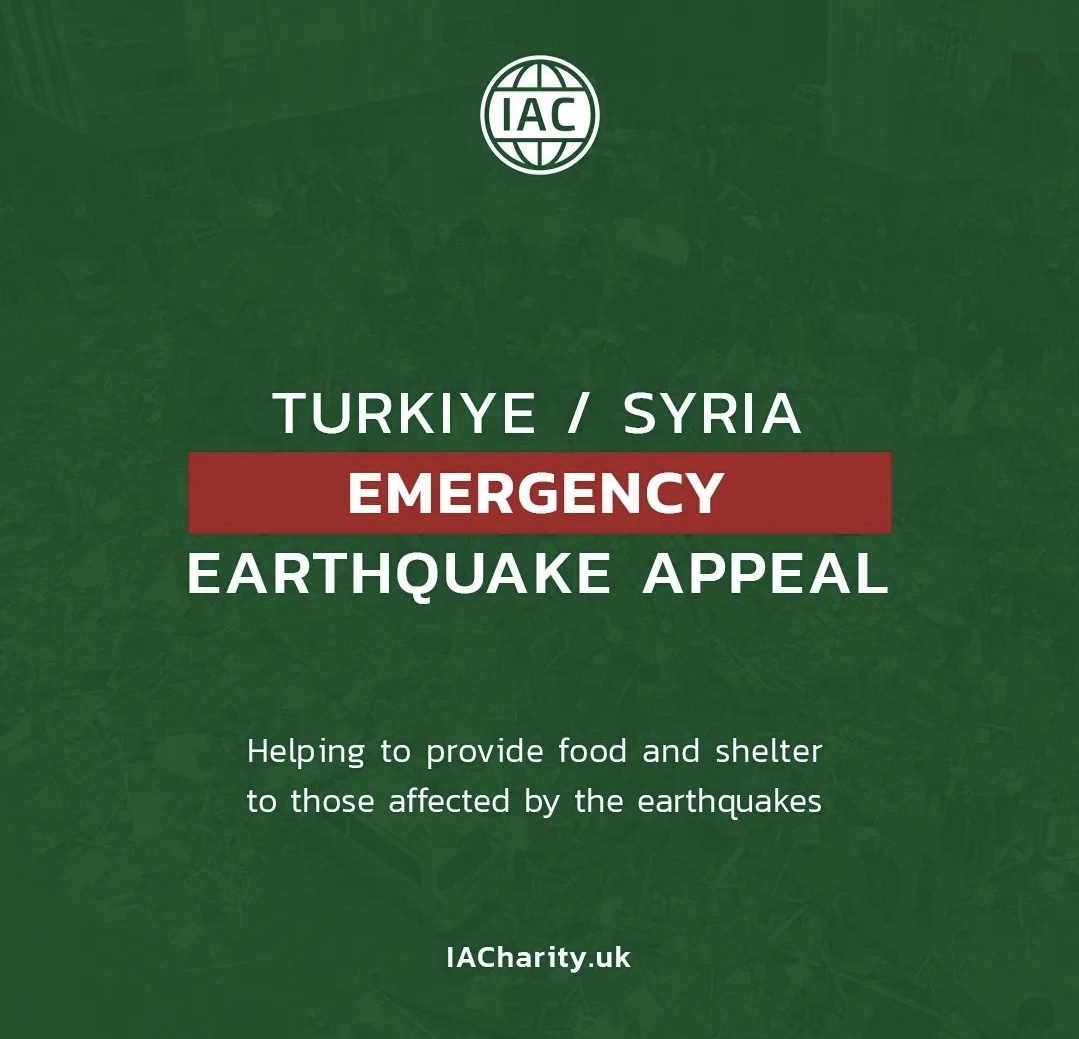 — YOU CAN DONATE YOUR ZAKAT TO THIS CAMPAIGN —
Saddef Rehman
£10,421
of
£10,000
raised
TURKIYE – SYRIA EARTHQUAKE APPEAL
Starting with Bismillah on this journey – please can you support me to raise funds for the victims of the earthquake.
I am from the UK but am living in Turkey. No doubt the earthquake in Syria/Turkey broke your heart as it did mine. Below is how I felt watching those heartbreaking images:
The images speak volumes
The eyes are drowned in tears
The heart is heavy in sorrow
Feelings of emptiness, helplessness keep me awake
The silence when the rescue teams call out for any survivors…..
The cries of the babies now lost to the world alone…
The woman running frantically calling out to her family…
The old man with his hands on his face…his whole life flashed by in a blink of an eye
That is how long it all was – a blink of an eye.
Why am I doing here at work – what am I doing – typing, instructions, typing,
When I want to run – run as fast as I can and scream,
I want to run and hold the crying baby,
I want to run and help the mother look for her family,
I want to run and call out with the teams,
I want to hold the old man's hand….
I want to just go, I want to make it better…
Someone wake me up, someone wake them up.
Please support me and donate . Please share and let's TOGETHER reap the rewards. Charity does not decrease wealth. Please reach in your pockets and donate again and again. No amount is too small.
DONATIONS WALL
Saddef Rehman
Saddef Rehman
Amount Donated
£10.00
Safah Mahmood
Saddef Rehman
Amount Donated
£20.00
Minaz Aslam
Saddef Rehman
Amount Donated
£20.00
Saika Jabeen
Saddef Rehman
Amount Donated
£10.34
Anonymous
Saddef Rehman
Amount Donated
£50.00
Ayaan Emaan Rayaan
Saddef Rehman
Amount Donated
£10.00
Sophia Butt
Saddef Rehman
Amount Donated
£20.00
Safah Mahmood
Saddef Rehman
Amount Donated
£40.00
Sara Rathore
Saddef Rehman
Amount Donated
£13.39
Fozia Khan
Saddef Rehman
Amount Donated
£50.00
Anonymous
Saddef Rehman
Amount Donated
£101.62
Zebina Khaliq
Saddef Rehman
Amount Donated
£20.49