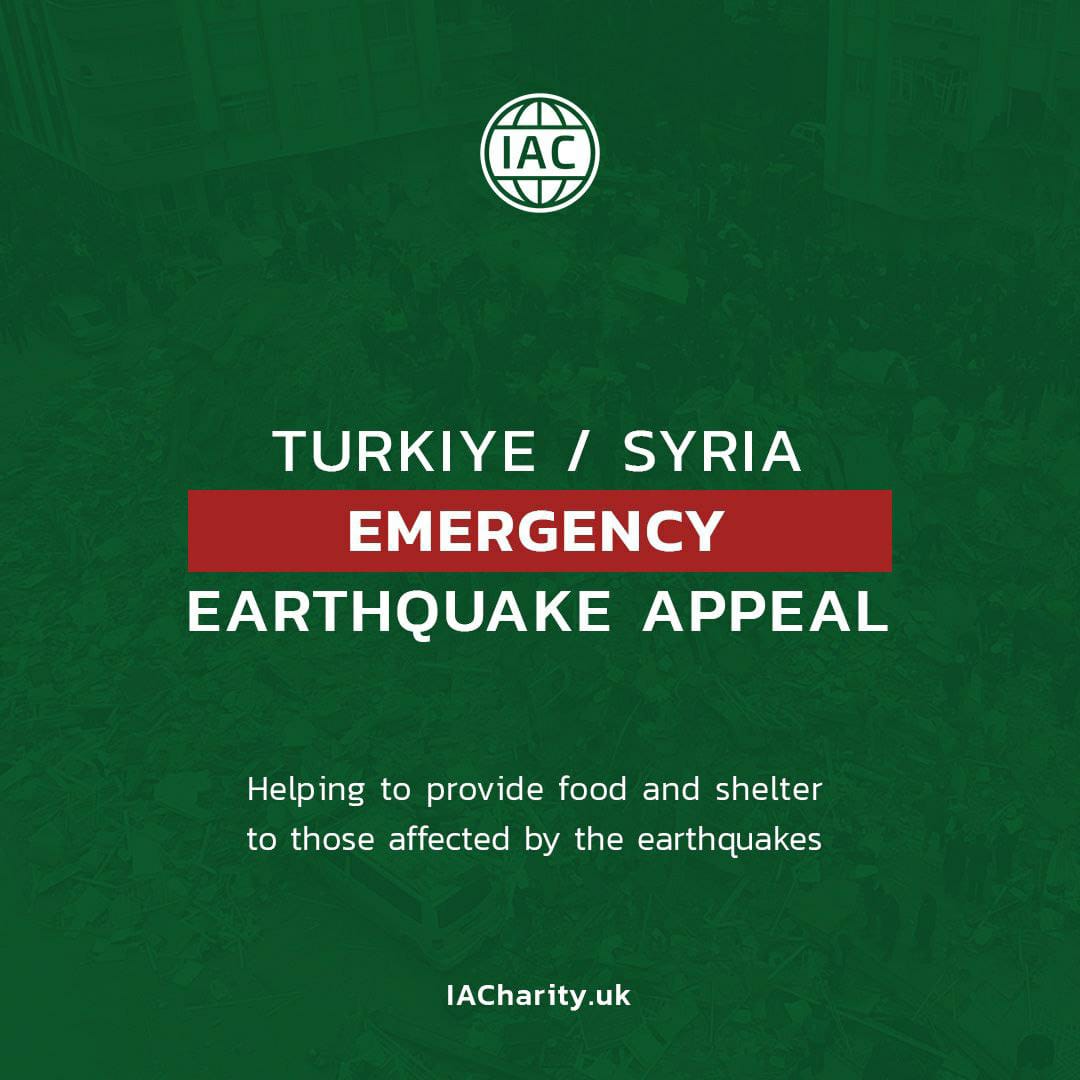 — YOU CAN DONATE YOUR ZAKAT TO THIS CAMPAIGN —
Sparkhill Halaqah
TURKIYE – SYRIA EARTHQUAKE APPEAL 
URGENT APPEAL
"The recent earthquake in Turkey and Syria has devastated countless lives and left many in need of assistance.  We cannot stand idly by and watch as families struggle to rebuild their homes and their lives.
This is a call to action.  Your generosity can make a difference in the lives of those affected by the disaster.  All donations will go directly to the victims to help with their immediate needs such as food, shelter, and medical supplies.
We are committed to doing our part and will be traveling to the affected areas to offer aid and support.  WE will personally fund our own travel expenses to ensure that every penny of your donation goes directly to those who need it most.
Join Us in making a difference.  Your donation, no matter how small, will help bring hope and relief to those affected by this tragedy.  Together, we can make a lasting impact and brings hope to those in need"
Thank you.
Sparkhill Halaqah
DONATIONS WALL
Cake Auction
Sparkhill Halaqah
Amount Donated
£317.65
Mohammed Shahzad
Sparkhill Halaqah
Amount Donated
£20.49
Anonymous
Sparkhill Halaqah
Amount Donated
£111.76
Nabail Iqbal
Haider Ali
Amount Donated
£20.49
Anonymous
Haider Ali
Amount Donated
£20.49
Shezan Ahmed
Haider Ali
Amount Donated
£14.00
Shakeel Mahmood
Haider Ali
Amount Donated
£10.34
Anonymous
Haider Ali
Amount Donated
£20.00
Nadeem Malik
Haider Ali
Amount Donated
£20.49
Muhammed Khan
Haider Ali
Amount Donated
£5.00
Safdar Talib
Haider Ali
Amount Donated
£1,014.40
Sikhandar Bashir
Haider Ali
Amount Donated
£50.91