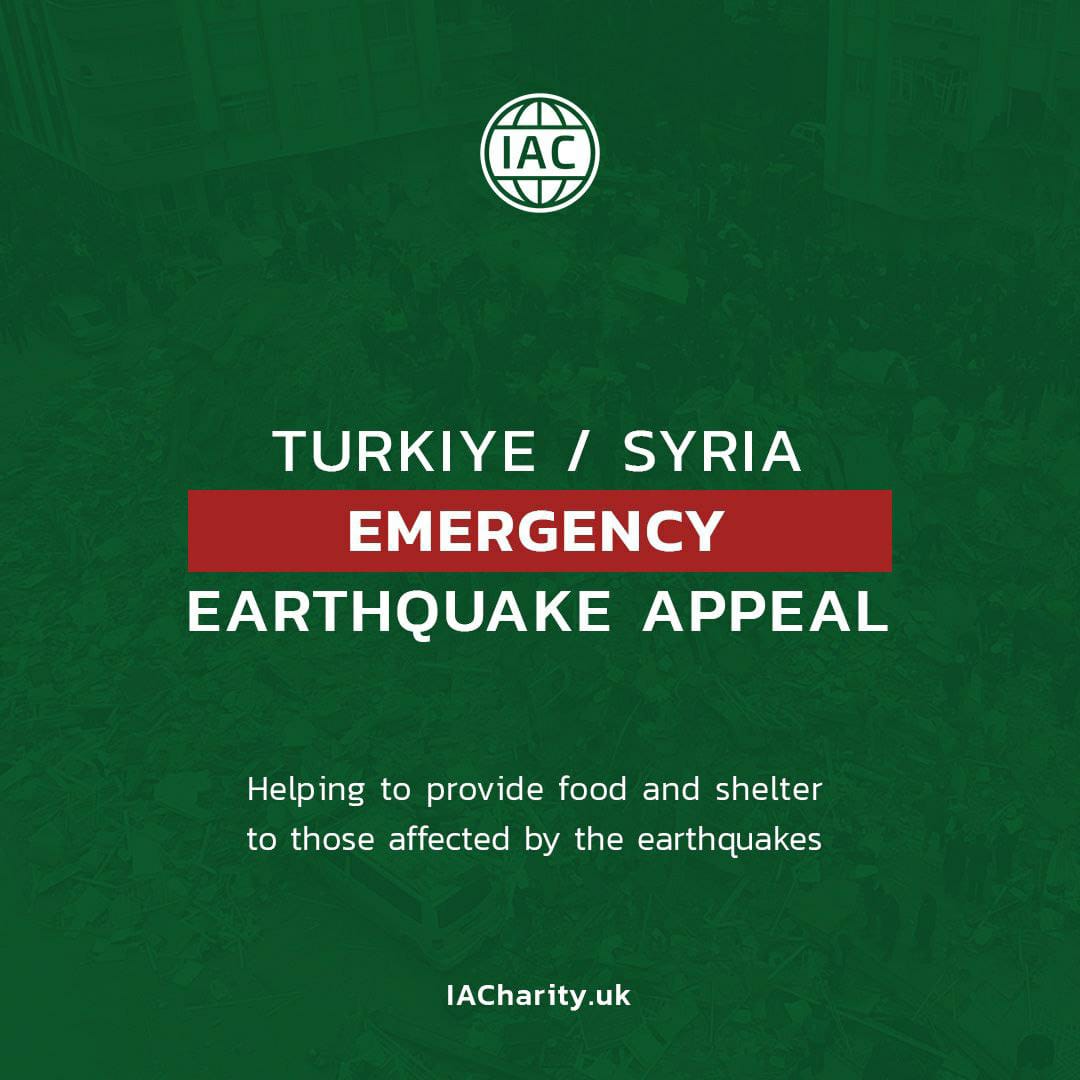 — YOU CAN DONATE YOUR ZAKAT TO THIS CAMPAIGN —
The Sufi Hub
TURKIYE – SYRIA EARTHQUAKE APPEAL
The Sufi Hub are deeply moved by the tragic events in Turkiye and Syria and feel responsible in creating awareness to their plight as well as partaking in raising much needed funds for those affected.
Please join us in supporting those in need. Any amount is appreciated. May Allah reward you for your efforts.  
Sadaqah and Zakat welcome.
'Charity extinguishes sins like water extinguishes fire' (Tirmidi)
DONATIONS WALL
Mohamed Yaqoob
The Sufi Hub
Amount Donated
£55.00
Anonymous
The Sufi Hub
Amount Donated
£20.00
Anonymous
The Sufi Hub
Amount Donated
£20.49
Anonymous
The Sufi Hub
Amount Donated
£10.34
Dorota Samelska
The Sufi Hub
Amount Donated
£11.00
Anonymous
The Sufi Hub
Amount Donated
£200.00
Anonymous
The Sufi Hub
Amount Donated
£30.63
Anonymous
The Sufi Hub
Amount Donated
£20.49
Anonymous
The Sufi Hub
Amount Donated
£1,400.00
Khairan Nisa
The Sufi Hub
Amount Donated
£203.04
Anonymous
The Sufi Hub
Amount Donated
£10.00
Anonymous
The Sufi Hub
Amount Donated
£11.97