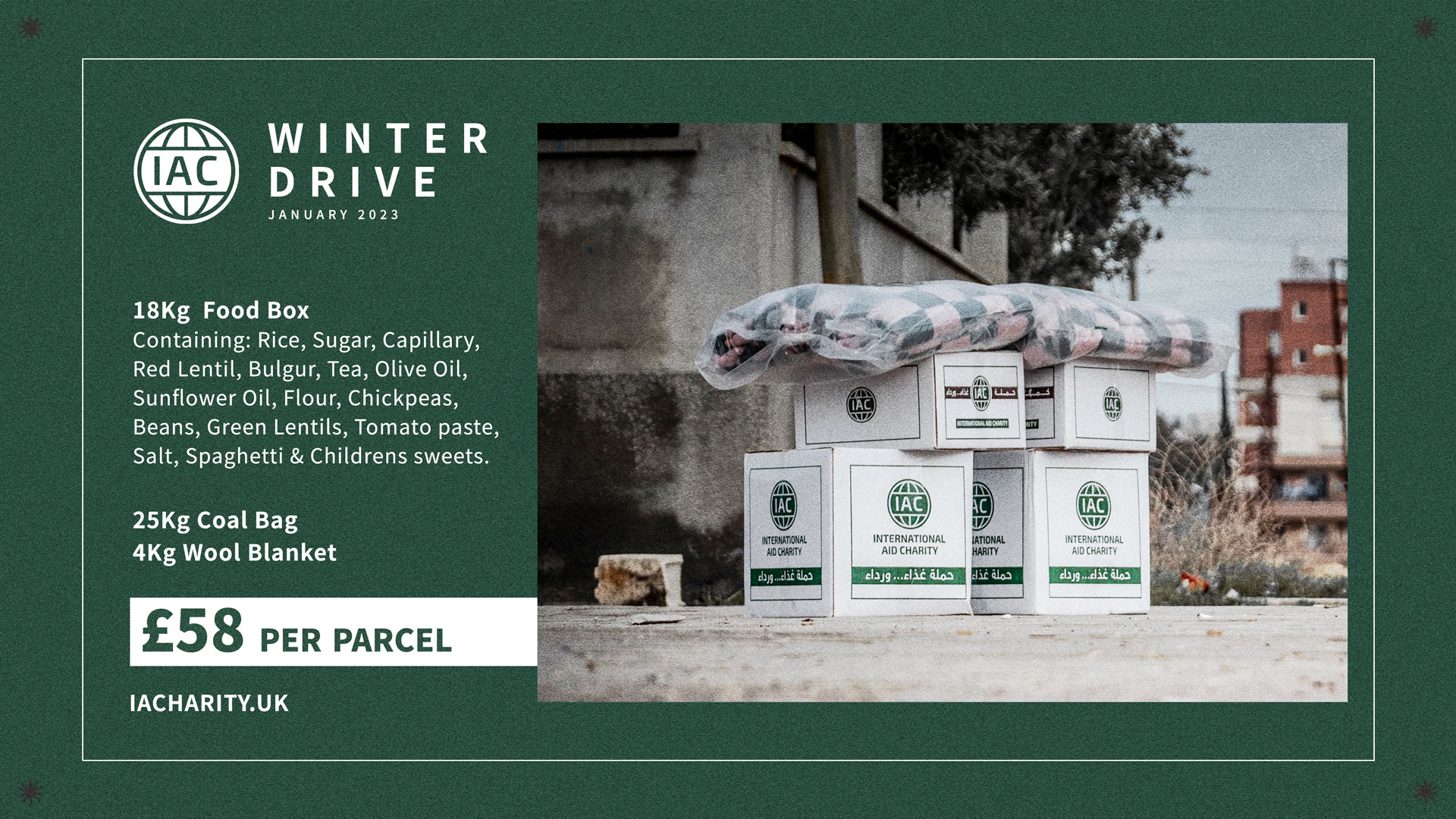 — YOU CAN DONATE YOUR ZAKAT TO THIS CAMPAIGN —
Bader Hayder
VIP WINTER DRIVE – JAN 2023
International Aid Charity UK, together with IAC USA and IAC Turkey, are on the ground in Turkey, and working to distribute Winter Food Packs this January to families in desperate need.
They urgently need your help!
A few months ago I personally went out to Reyhanli, Türkiye and hand delivered food parcels with your support. I am reaching out for your support once again. The winter is cold, especially in broken makeshift tents. Lets help provide warmth and food this winter with a winter pack.
Each Pack will contain:
– 4kg woollen blanket
– 25kg of Coal to help warm the house during the bitter Winter cold
– Rice
– Sugar
– Capillary
– Red Lentils
– Bulgur
– Tea
– Olive Oil
– Sunflower Oil
– Flour
– Chickpeas
– Beans
– Green Lentils
– Tomato Paste
– Salt
– Spaghetti
– And a selection of sweets for children.
For all this we are asking for just £58 per pack, so please help your Syrian brothers and sisters by donating today!
This appeal is Zakat applicable, and aid will also be distributed in northern Syria by the ground team situated there.
May Allah accept your intentions and donations, and make them a means of forgiveness for you all. Ameen.
Thank you very much
Bader
DONATIONS WALL