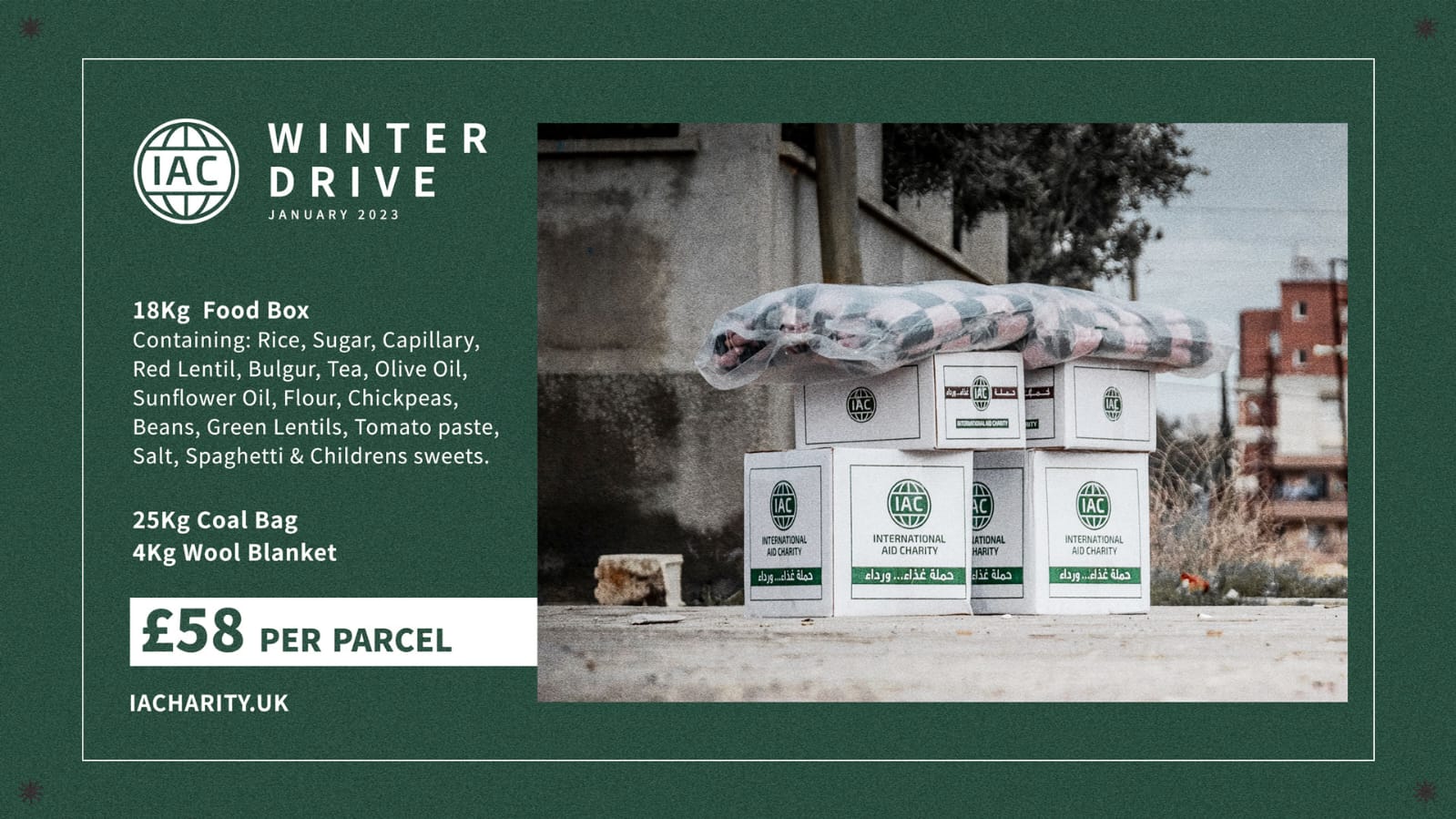 Winter Food Drive – January 2023
Your country is United States so currency auto changed to US Dollars
Allah says (to us), "I asked you for food and you did not feed me."

> "Lord, how could I feed You when You did not ask me for food and You are the Lord of the universe?"

Allah replies, "Do you not know that My slave so-and-so asked you for food and you did not feed him? Do you not know that if you had fed him, you would have found that action with Me?"

– Imam al Bukhari (Adab al Mufrad)
International Aid Charity UK, together with IAC USA and IAC Turkey, are on the ground in Turkey, and working to distribute Winter Food Packs this January to families in desperate need.
They urgently need your help!
Each Pack will contain a food box weighing in at 18kg with food, a 4kg woollen blanket and 25kg of Coal to help warm the house during the bitter Winter cold.
For all this we are asking for just £58 per pack, so please help them by donating today!
Winter Food Drive – January 2023
Your country is United States so currency auto changed to US Dollars