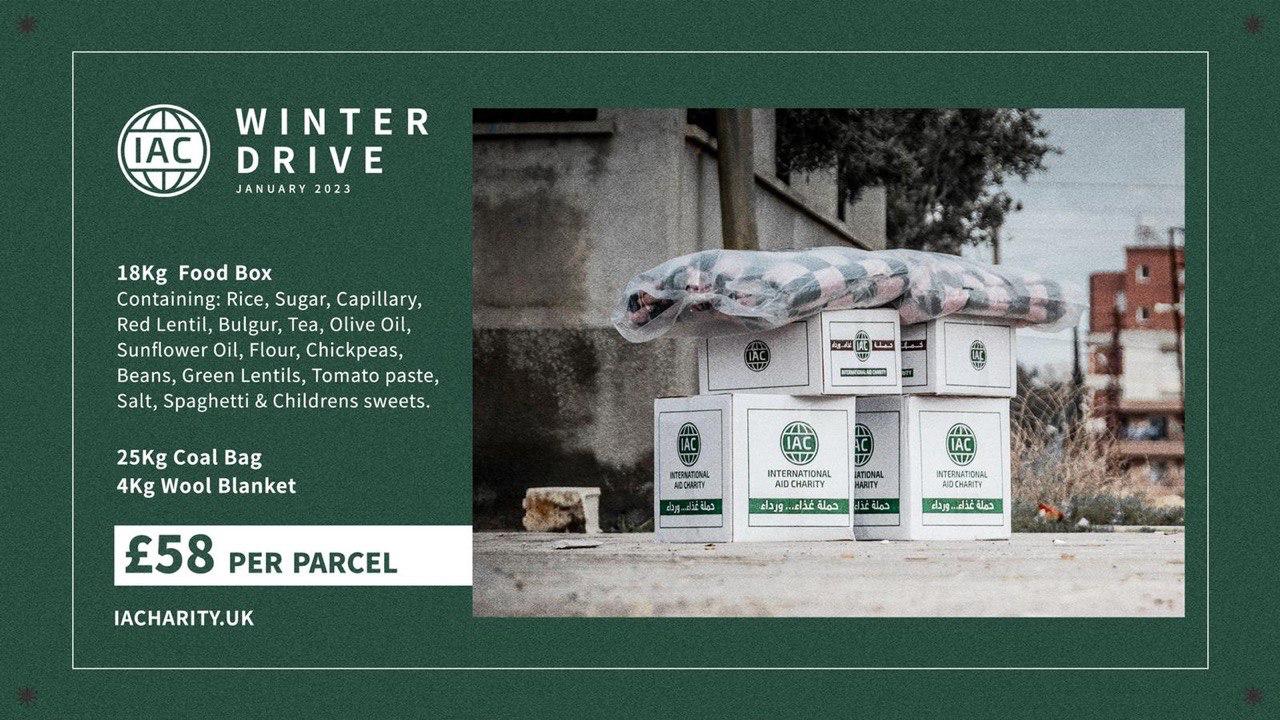 — YOU CAN DONATE YOUR ZAKAT TO THIS CAMPAIGN —
Ferzana Khan
VIP WINTER DRIVE – JAN 2023
Asalamualaykum,
"Do not show lethargy or negligence in giving alms and charity till your last breath." -Muhammad, upon him be peace (Bukhari and Muslim).
I am an active supporter of IAC, we urge our compassionate donors to contribute to this years Winter Appeal.
Our volunteers are preparing for the harsh winter in assisting Syrian refugees on the Turkish border. They will be flying out in January to distribute the hands on food boxes.
Families are struggling to stay warm, and fed. We are assisting a vulnerable community on the Turkish borders of Syria. Join us in aiding these impoverished families. Their du'ahs are valuable for us and a means of protection for calamities.
The Prophet, upon him be peace, said: "Give charity without delay, for it stands in the way of calamity." (Al-Tirmidhi)
DONATIONS WALL