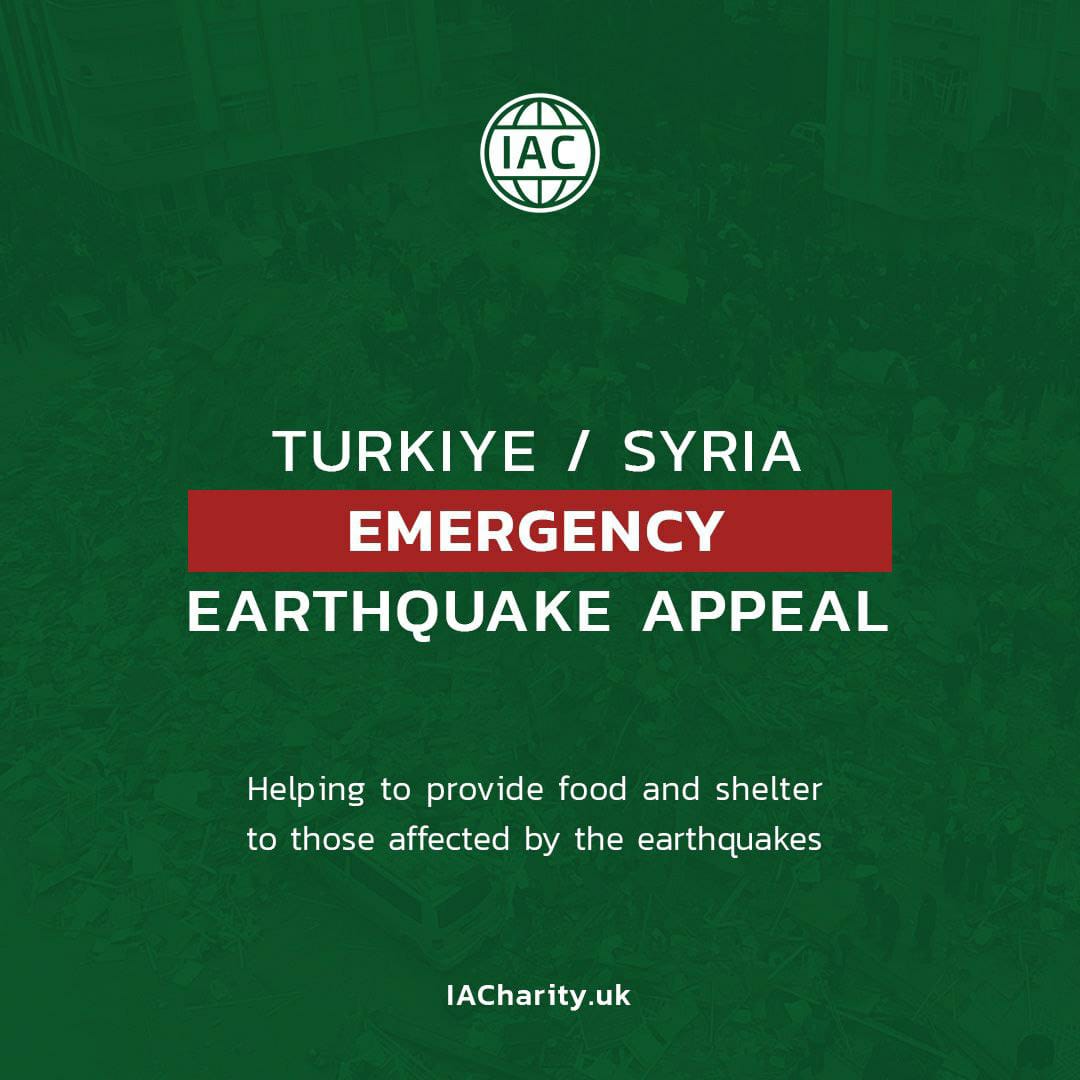 — YOU CAN DONATE YOUR ZAKAT TO THIS CAMPAIGN —
Yahiya Ibn Shafeeq – 14 years old
TURKIYE – SYRIA EARTHQUAKE APPEAL
Assalamualaikum, my name is Yahiya Ibn Shafeeq and I am 14 years old.
Alhamdulilah, I have been involved with IAC fundraising activities for a few years.
It really opened my heart and mind to the reality of those experiencing extreme suffering in the world.
I am really grieved by our brothers and sisters facing the catastrophic earthquake aftermath.
I urge you as lovers of Rasool salallahualayhiwasalam to please send the people of Syria & Turkey your zakat and gift donations.
IAC are trying to ease the burdens of these people by sending aid of warm blankets, medicines, clothing.
Their lives have been terribly effected.
Please help me to serve these people with our hearts. They are facing very harsh conditions especially in the severe winter.
Your donations will reach Allah Tala and become a means of protection for you.
I thank you for your kindness.
Rasool salallahualayhiwasalam says:
"Charity does not in any way decrease the wealth and the servant who forgives, Allah adds to his respect; and the one who shows humility, Allah elevates him in the estimation (of the people)." (Muslim)
This is a Zakat applicable charity.
DONATIONS WALL
Anonymous
Yahiya Ibn Shafeeq …
Amount Donated
£50.00
Anonymous
Yahiya Ibn Shafeeq …
Amount Donated
£55.98
Anonymous
Yahiya Ibn Shafeeq …
Amount Donated
£40.77
Anonymous
Yahiya Ibn Shafeeq …
Amount Donated
£20.00