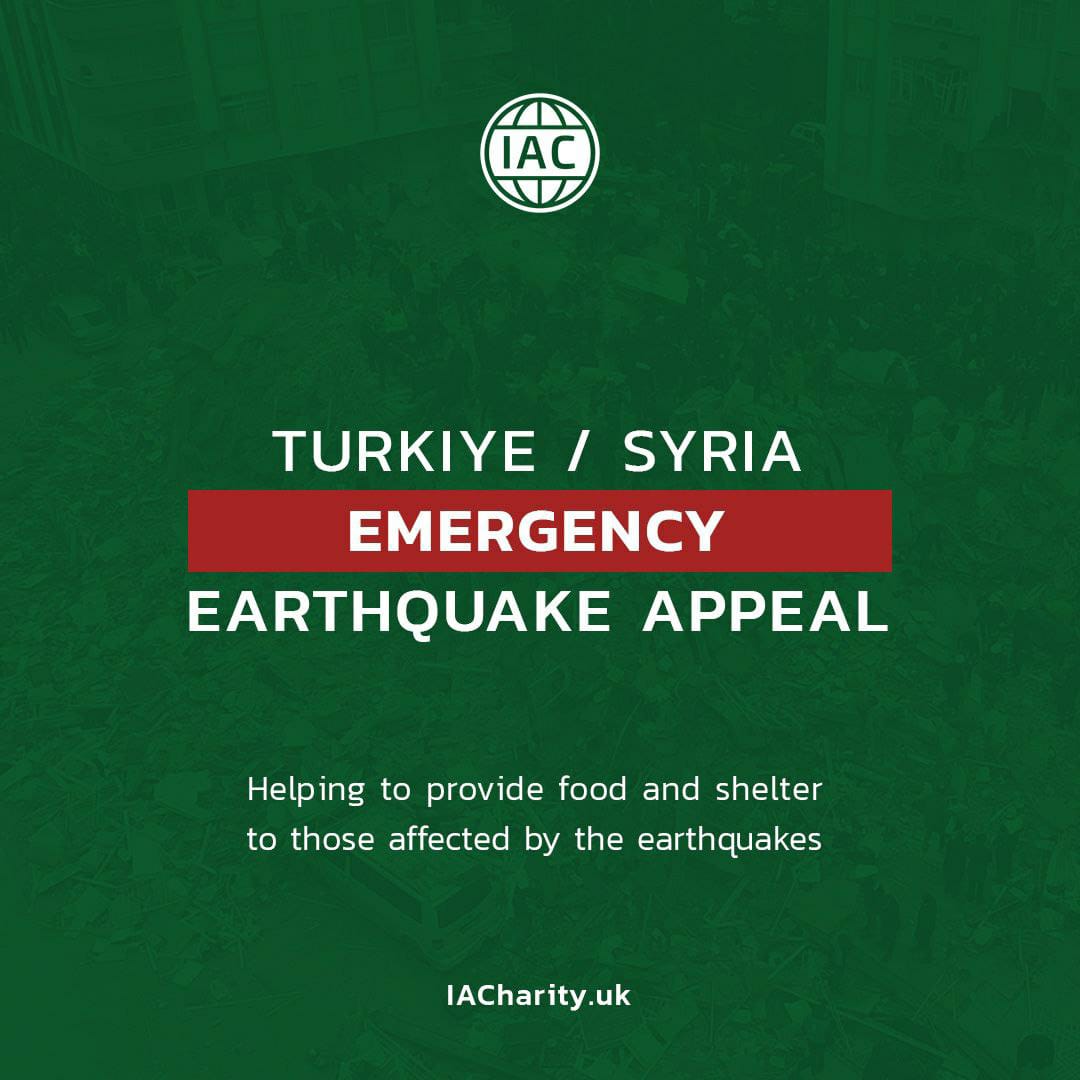 — YOU CAN DONATE YOUR ZAKAT TO THIS CAMPAIGN —
Zeban & Iman
TURKIYE – SYRIA EARTHQUAKE APPEAL
Asalaamu alaikum wa rahmatullah,
As you will have seen in the news, major earthquakes have devastated Turkiye and Syria, with a death toll surpassing 5,000. It has struck areas of people who are already in economic and financial crisis and refugees along the Turkish-Syrian border, the shakes have brought down numerous buildings and countless people are injured, without homes and need quick Emergency relief.
International Aid Charity UK are working with our ground teams in Turkey and Syria to mount a quick response and deliver emergency aid to those affected.
We have set up an emergency Turkiye – Syria Earthquake Appeal.
Please donate so that we can provide emergency assistance of food, shelter and other needs.
May Allah Azza Wajjal have mercy on all those affected.
PLEASE DONATE NOW
DONATIONS WALL
Anonymous
Zeban & Iman
Amount Donated
£5.27
Anonymous
Zeban & Iman
Amount Donated
£5.27
Anonymous
Zeban & Iman
Amount Donated
£50.91
Anonymous
Zeban & Iman
Amount Donated
£500.00
Anonymous
Zeban & Iman
Amount Donated
£487.02
Anonymous
Zeban & Iman
Amount Donated
£500.00
Anonymous
Zeban & Iman
Amount Donated
£10.34
Anonymous
Zeban & Iman
Amount Donated
£500.00
Anonymous
Zeban & Iman
Amount Donated
£5.00
Anonymous
Zeban & Iman
Amount Donated
£370.00
Anonymous
Zeban & Iman
Amount Donated
£20.00
Anonymous
Zeban & Iman
Amount Donated
£20.49