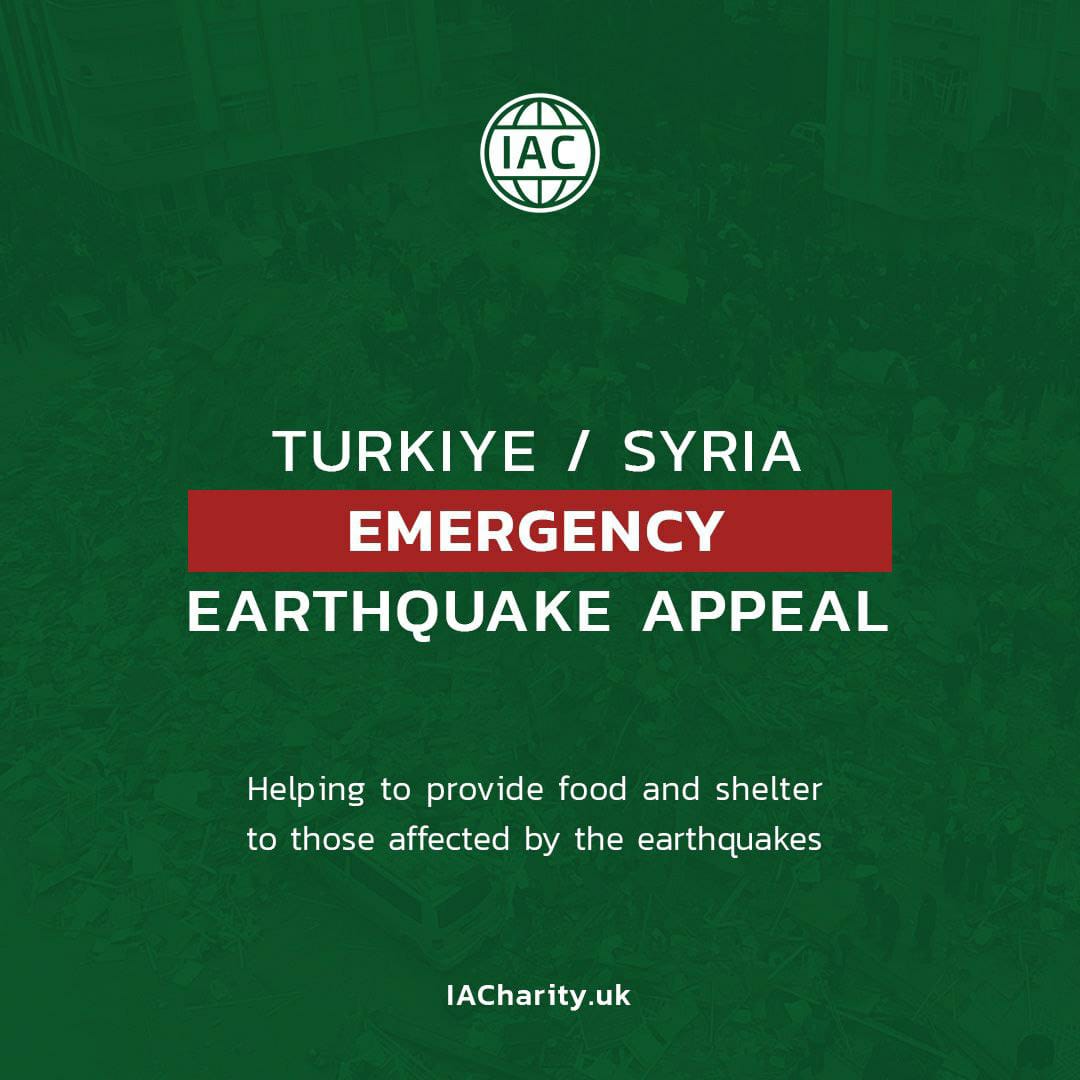 — YOU CAN DONATE YOUR ZAKAT TO THIS CAMPAIGN —
Zulqurnain Hussain
TURKIYE – SYRIA EARTHQUAKE APPEAL
Devastating earthquakes have hit Turkey and Syria, killing thousands of people and reducing buildings to rubble.
People need urgent aid to survive!
People have been left without shelter in freezing winter conditions, with humanitarian needs expected to grow in the coming days.
Access to clean water will likely be a challenge, bringing the risk of cholera and other diseases.
Donate now to help save lives!
DONATIONS WALL
Ikram Patel
Zulqurnain Hussain
Amount Donated
£20.00
Isherit Ahmed
Zulqurnain Hussain
Amount Donated
£101.62
Anonymous
Zulqurnain Hussain
Amount Donated
£20.00
Nazakat Karim
Zulqurnain Hussain
Amount Donated
£101.62
Anonymous
Zulqurnain Hussain
Amount Donated
£101.62