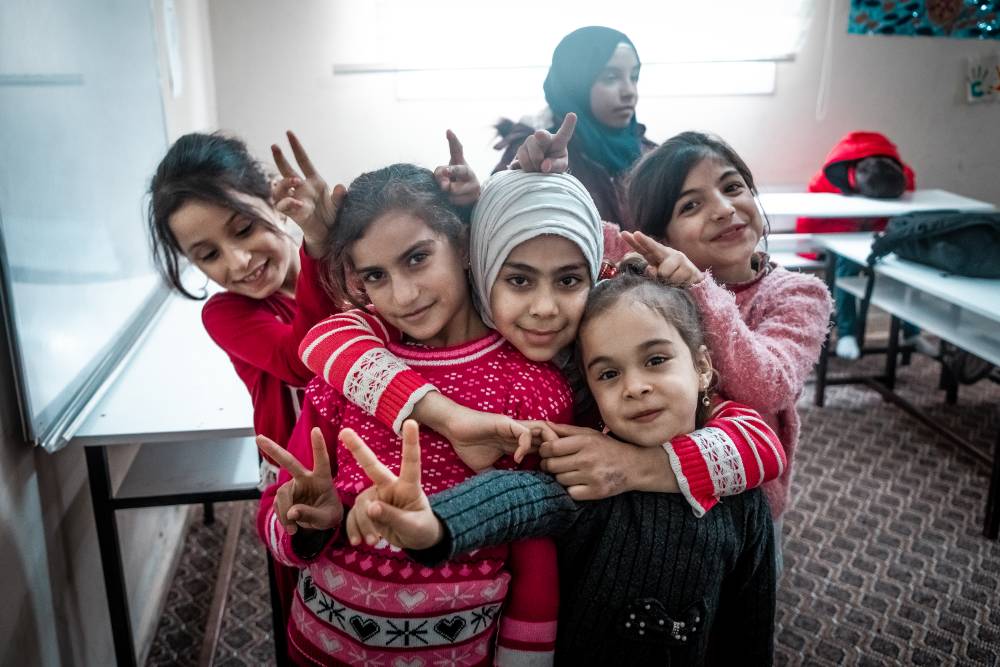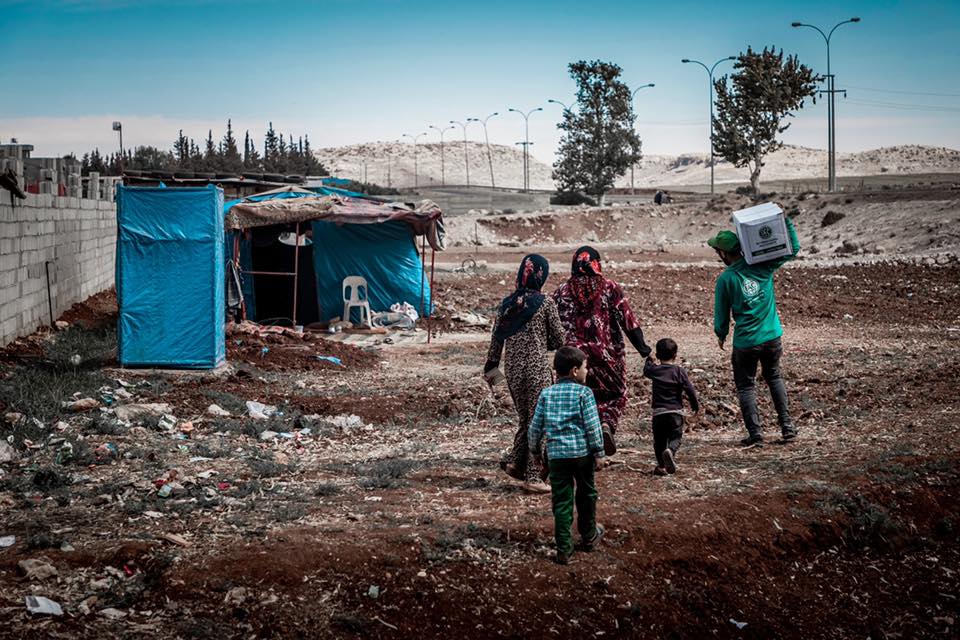 WORLDWIDE REFUGEE RELIEF
Your Support is Really Powerful
International Aid Charity has delivery offices in Turkey and Jordan to help the Refugees from the Syrian crisis. Almost 10 years on, they are still without a normal life, without a long term solution and without hope for the future of their families.
Be their hope by donating to help us support them.
VIP Volunteers International Programme
16,000

+

Boxes Distributed
8,000

+

Regular Beneficiaries
See our work in action
Videos Showcase
JOIN US
Become a Volunteer Fundraiser
Our team really needs volunteers throughout the UK to help with fundraising. 
If you have the desire to help those in need and ready to change the world for the better, then setup your own fundraising page today!
TESTIMONIALS
Our Volunteers
In December 2019, I went to Reyhanli, Turkey, with IAC to give critical aid to Syrian refugees. As a team, we packed food into boxes, distributed the aid and visited refugee families.
The main distribution took place in an indoor football stadium where those in need would come to collect their food box and blanket. Volunteers and workers would help carry food boxes and blankets for the women and elderly, whilst young children who were waiting with their mothers for aid were given sweets.
It was a serene atmosphere and there was a sense of unity between those
giving aid and receiving aid. Whilst it was comforting to see the donations going out to our brothers and sisters in need, it was sad to see their circumstances. They have no choice but to rely on aid for survival.
Even though we helped many, there still remained many more who were in need, however we had a limited amount of aid. This is why IAC need your donations, so they can help more people in dire need.
As well as giving aid, we went out to the community and visited refugees, including two orphanages where we met with widows and orphans and gave out aid. The children had the biggest smiles on their faces and welcomed us with beautiful performances that exhibited their Syrian culture.
Whilst there were many rewarding moments, there were also emotional moments. I was heartbroken when I saw refugees living in small containers, many of whom were alone without any loved ones. I could see the sorrow in their eyes as they greeted us. I met with those who were being treated for long-term medical conditions and injuries, again without their loved ones nearby.
As we returned to the minibus, we remained quiet, just reflecting on what we saw, trying to comprehend it. Distributing the aid and meeting with refugees who have been through so much loss and heartbreak was a humbling experience and one that I will not forget.
Their strength is remarkable and despite the adversity and harshness they face, their hearts remain beautiful and warm. Their stories will stay with me and I am grateful to have had this eye-opening experience and encourage others to be part of this amazing journey.
I saw first-hand the incredible work that International Aid Charity do in
serving humanity and I encourage you to support their work by donating towards critical aid that many urgently need.
Haleema Mahmood
VIP Volunteer - December 2019
The Syrian crisis seems like a never ending cycle of destruction. With this background in mind, I went to Reyhanli, expecting to see victims, broken with nothing to hope for except a basic right to live. Alhamdulillah, I was greatly mistaken.
I was first introduced to the local volunteers, who are the soul of IAC. Volunteers who are themselves refugees, who suffered the same oppression and have had to leave their whole lives behind. Their love, drive and commitment to the heart and patron of IAC – Shaykh Muhammad Al-Yaqoubi is the definition of loyalty.
The attention to detail and care in creating a community of love and a real sense of belonging was something you can't just learn. The mothers had this intense fire of strength – I could just feel it when they would talk to me. They were refusing to be treated like victims and injected this realisation to me that – "we're just like you".
The heavenly sound of children laughing – most of whom were orphans… I didn't believe that hope, faith and sincerity would be what I would see when I looked into there innocent eyes.
I can remember – it's not just something you forget…
I know, "the most beautiful flowers, grow from dirt"…
I know that positivity will always prevail over the evil, and my faith in humanity has been restored. It's OUR world and people do care about others suffering regardless of what we are reading or hearing.
I urge anyone and everyone to do whatever you can to help – because it DOES make a change.
Subbah Razak
VIP Volunteer - April 2019
What to say about my experience to Reyhanli with International Aid
Charity? Difficult to put into words! Amazing! Amazing! Amazing !

SubhanAllah! Great people to be with. The refugees have so much sabr
(patience) and in every situation they are always praising the creator with gratitude.
Sometimes I feel that actually we are the one's in need, to show gratitude to Allah and we need to always praise Him, so that we continuously remind ourselves that we need Him.
Hearing the refugees singing the praises of Allah even in their situation, whilst we in all the comforts and ease that we live in, we do nothing but complaining
about everything. The journey open eyes and hearts to see everyone as a
ummah, as a body not I, me and myself.
The charity organisation takes good care of everyone and we all felt like one
big family. Love, humanity and khidmah (to serve) is the key in this
charity.
Alhamdulillah, even the team of volunteers from the UK and USA also had so much love and respect for each other during the trip. May Allah keep our hearts clean and everything we do, we do it for Allah only.
I hope Allah will give me the opportunity again to go back to
serve His creation in Reyhanli and all over the world.
Thank you IAC!
Amrin Razak
VIP Volunteer - Sep 2018, Dec 2018, Apr 2019